News
MUDA is invited to participate in the 2021 Chengdu Biennale
One of the largest and most academic art biennales of the year, the 2021 Chengdu Biennale, opened on 6 November, and MUDA's Garden Hotpot Restaurant was invited to participate in the Biennale.
✜

About the Biennale
With the theme of "Super Fusion", The 2021 Chengdu Biennale, discusses issues of the time such as global and local, city and spirit, concept and technology, youth and creation, ecology and aesthetics, tradition and avant-garde, and nation and civilization. Through the exhibition, these issues are superbly integrated and connected in a cross-disciplinary, multi-dimensional and high-level manner. The exhibition consists of eight thematic sections, with 272 artists from thirty-five countries and regions around the world participating.
✜

About the Project
Garden Hotpot Restaurant" is exhibited in the section "Urban Co-Habitation". This theme is meant to explore the relationship between art and the city in the process of modernization. The work is exhibited on the B1 floor of the B section.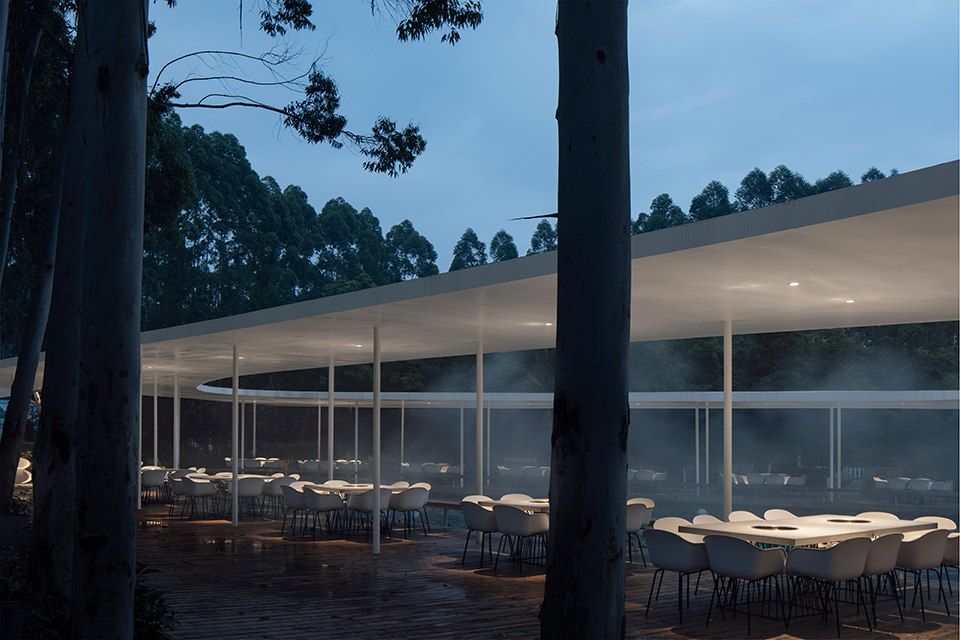 More information about the project:Garden Hotpot Restaurant