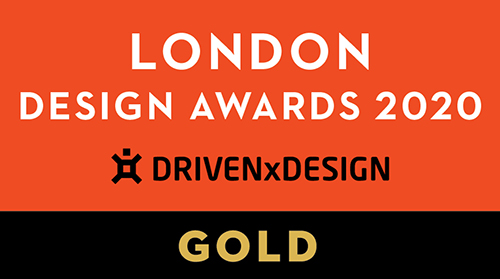 News
MUDA Xinglong Lake CITIC Bookstore won the 2020 LONDON Design Awards
A complete list of award winners was announced by LONDON Design Awards 2020 officially on 19 November. "Xinglong Lake CITIC Bookstore" designed by MUDA-Architects, won the Gold Award in the category of "Architecture-Commercial-International". The Virtual Award Presentation would be held on Tuesday, 01 December 2020 at 11am (GMT).
The LONDON Design Awards is organized by Driven x Design which is a global community of over 95,000 members, 9,500 brands and 1,700 studios. Aiming at innovating, accelerating and growing demand for design, the program is designed to celebrate outstanding designers and creative designs covering more than 60 professional design fields such as architecture, interior, space, product, graphic, digital and experience design.
According to the award list, 29 designs have been honored with a Gold Award excluding Object Design Category. 7 more Gold Awards in Architecture Category were won by Foster+Partners, Zaha Hadid Architects, Tate Harmer, Mao Shen-Chiang Architecture Studio and PLP Architecture.