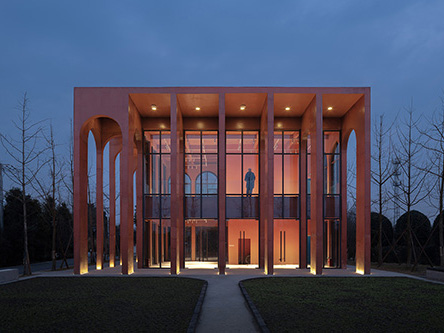 COMPLETED
Minjiang Village Courier Center
A sensuous stroke of Sapphire Blue,
Hidden within the Red Concrete Cube.
— By Lu Yun, Founder and Lead Architect of MUDA-Architects
✜

Project Brief
Starting from the aim of revitalizing rural cultural construction, the design abstracts the form of a traditional Sichuan veranda and reinterprets it with contemporary aesthetics. It is defined as an iconic building and a multi-functional communal space to explore flexibility and diversification of architectural space combination.

MUDA-Architects sets the scales and dimensions on the site according to the design brief. The core area is then moved to one side of the block so that the double-height semi-enclosed space could be generated with the inspiration of a traditional Sichuan veranda. It meets the interior light demands, highlights local characteristics, and deals with the context of the site effectively.
✜

Project Information
Project Name: Minjiang Village Courier Center
Project Location: Chengdu, Sichuan, Minjiang Village
Floor Area: 313㎡
Project type: Architectural Design
Project Time: 2020.10-2022.03
Client: Minjiang Village joint-stock Economic Cooperation Association
Principal Architect: Lu Yun
Design Team: Li Aidong, Xu Jiandan, He Fan, Wei Ke, Li Hao, Lu Chenyu, Rong Dian, Zhan Ziqi
Construction document company: Chengdu Yuzhan Architectural Design Co., Ltd
Building construction design team: Yu Fan, Zhang Yuanyuan
Structural design consultant: Yuki.Law
Photography: Arch-Exist, LU Yun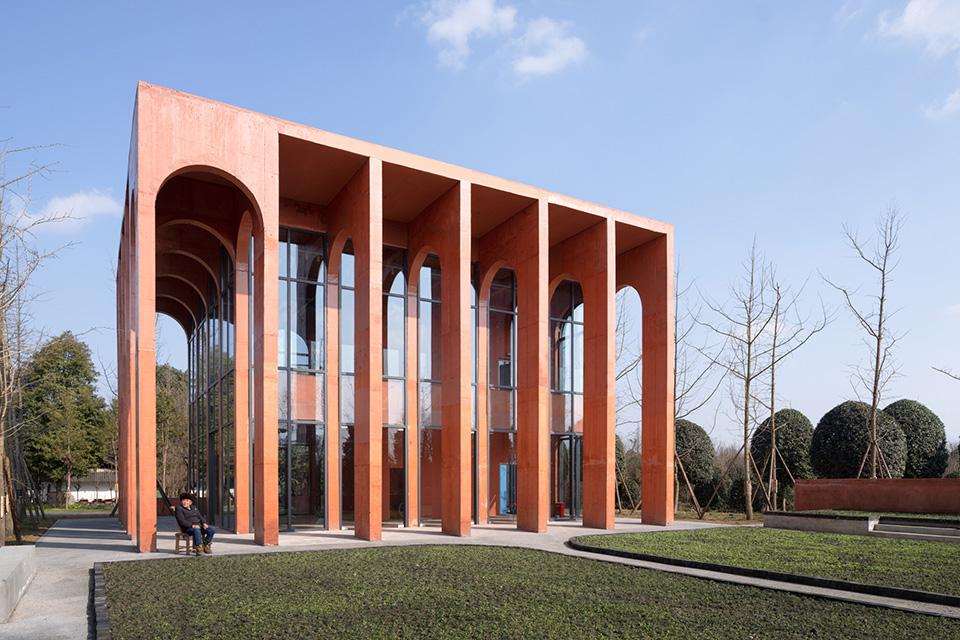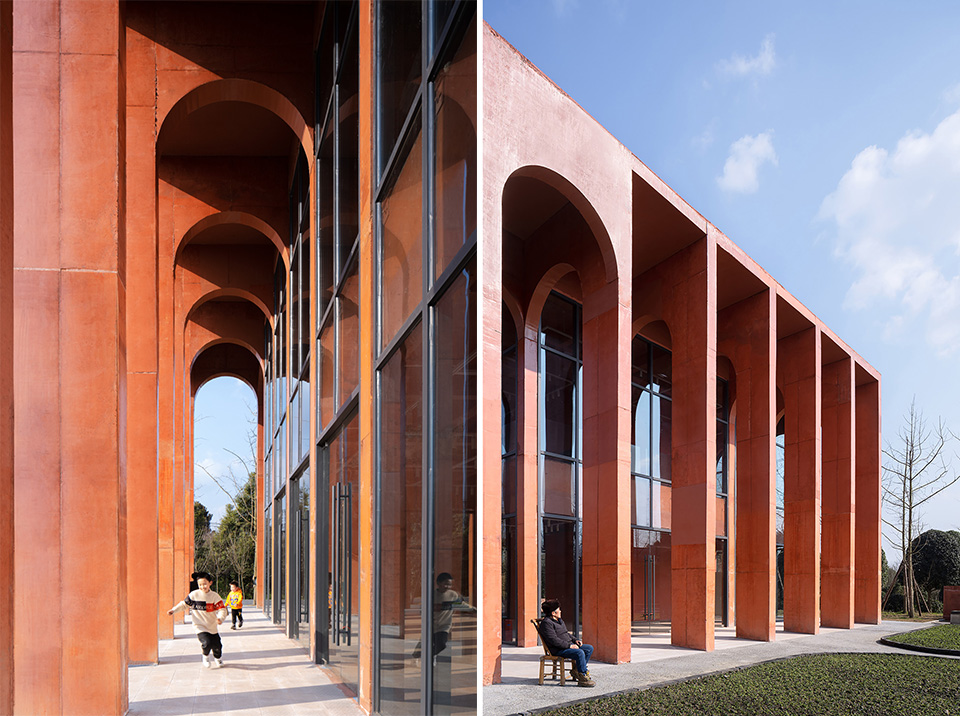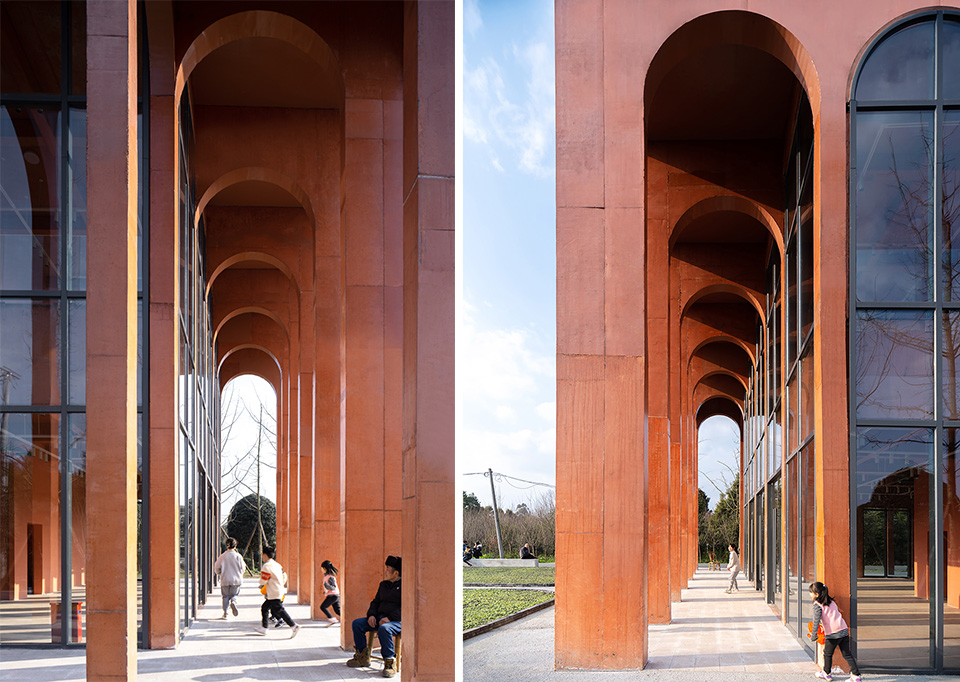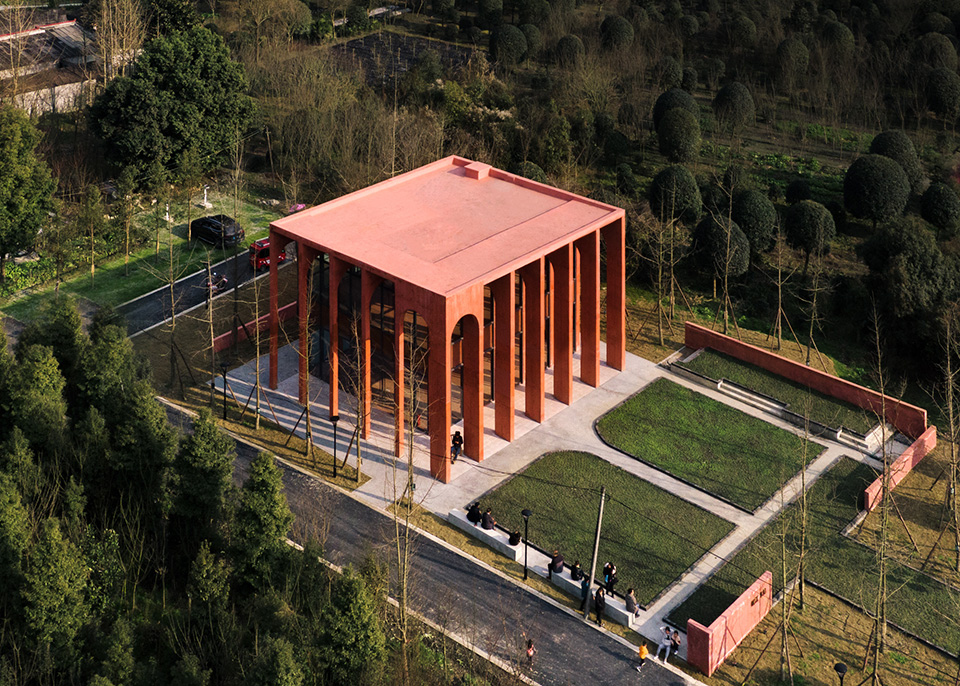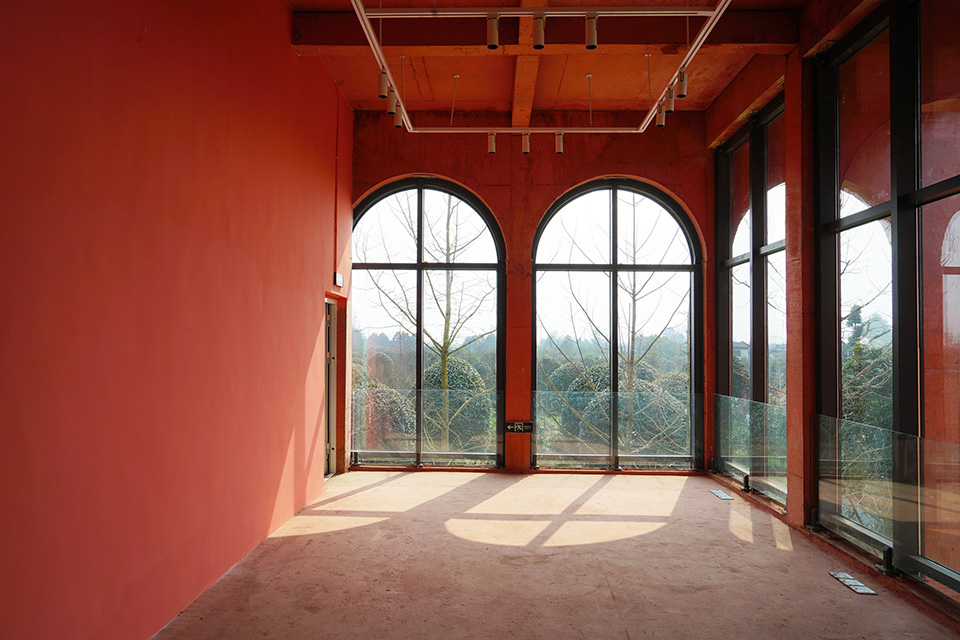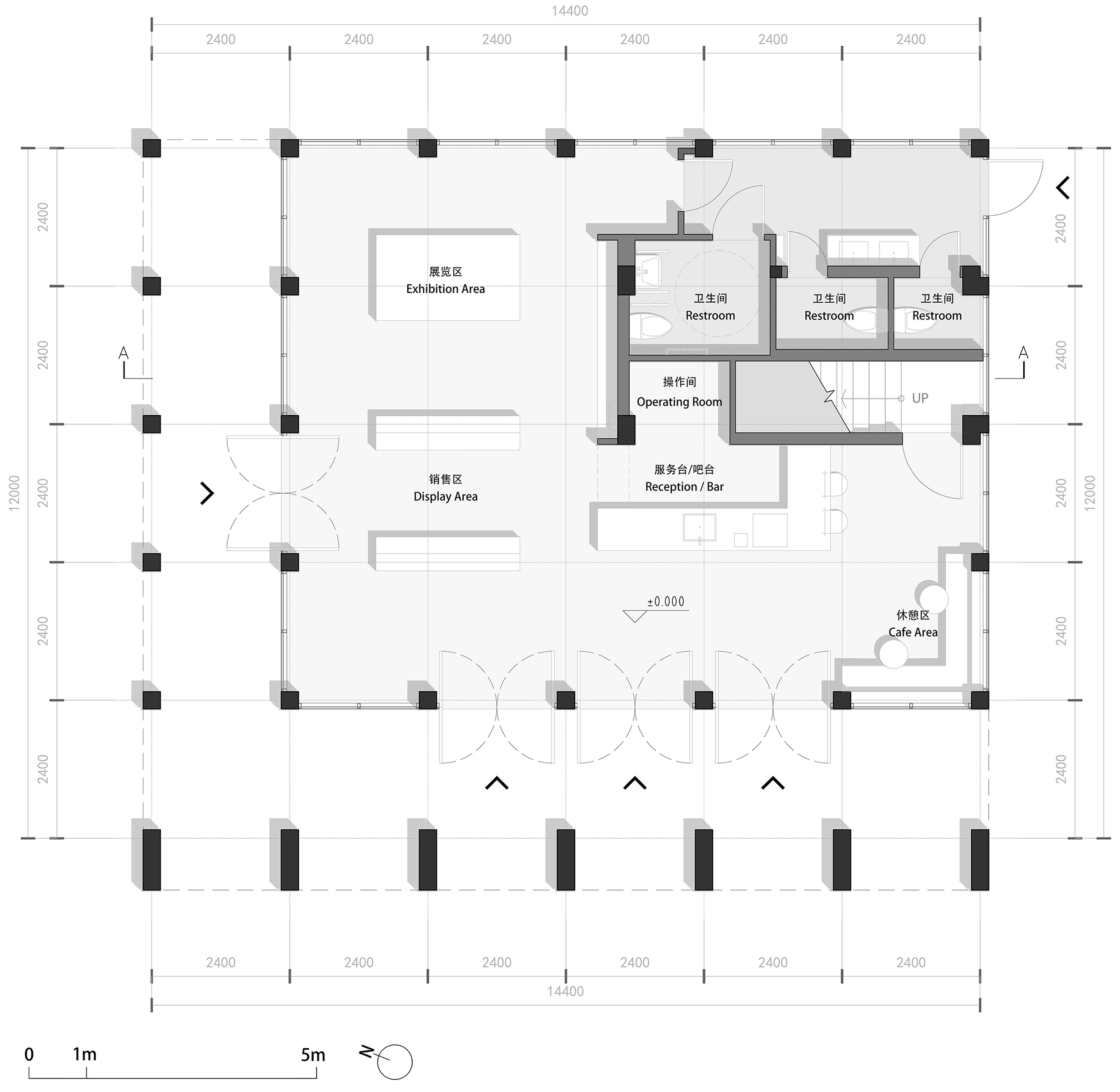 First Floor Plan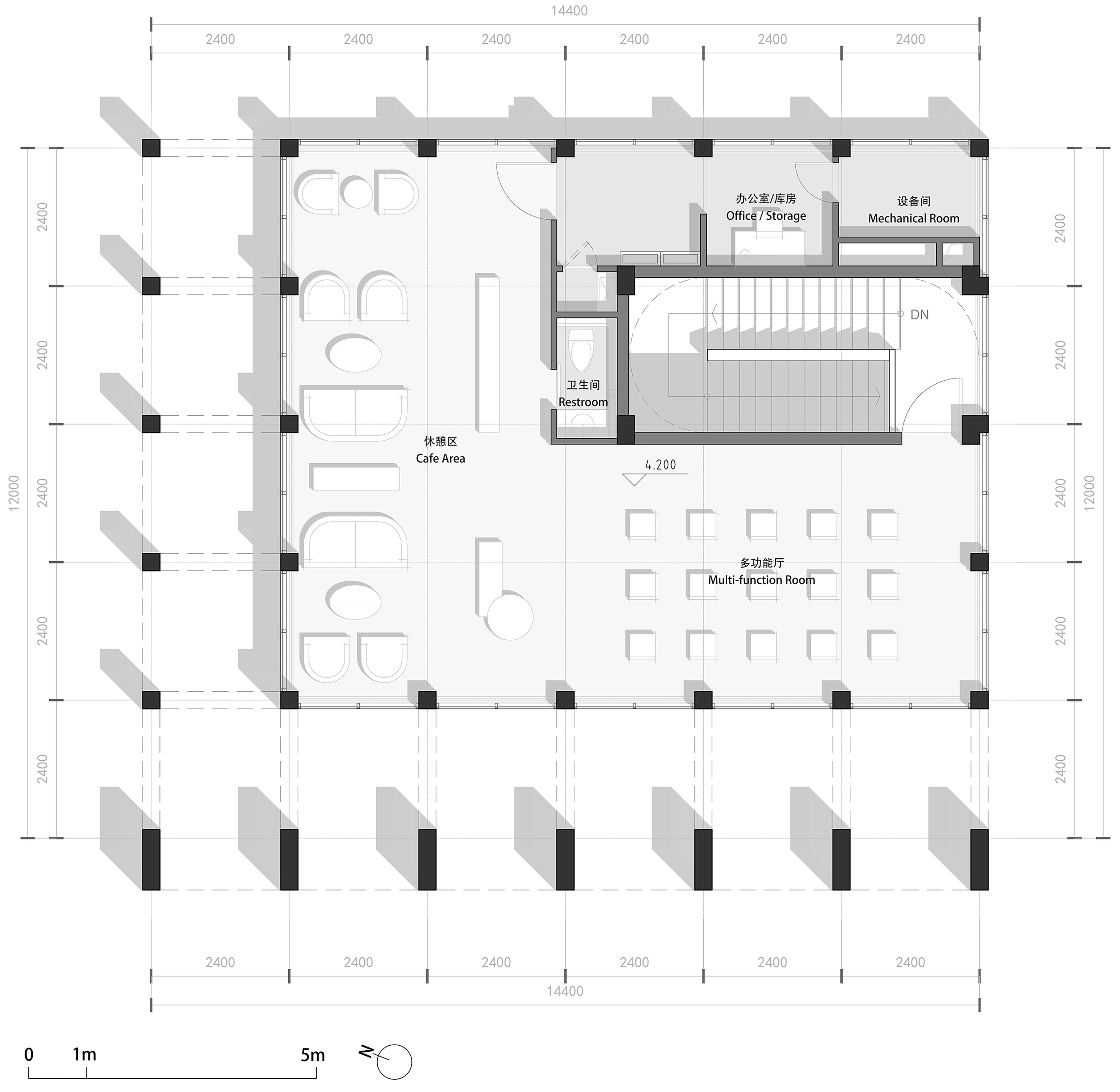 Second Floor Plan